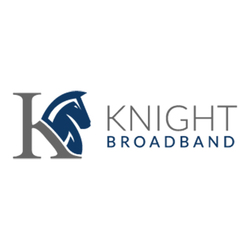 Cable Installers
Sorry, this job has expired.
Charlotte, NC
$1,200.00 – $1,500.00 Weekly
Knight Broadband is currently accepting applications for Contract Broadband Technicians / Cable Installers for residential and commercial work.

Immediate work available for Cable Contractors Experienced in CATV Installation!

New and Experienced Cable Installers in the telecommunications trade are equally encouraged to submit your interest. For those new to the trade, Knight Broadband has a New Contract Cable Installer Orientation.

Contracting with Knight, Cable Installers are earning top piece rate with average weekly earnings ranging $1,200 - $1,500 weekly.

Knight Broadband is a premier telecommunications contractor for Charter Communications (Spectrum) and Comcast (Xfinity). Since 1982, we have built a time-proven track record of delivering unrivaled value, support, and expertise to our customers in everything we do. Our expertise spans everything from underground, directional boring and aerial construction to fully integrating video, voice and data over a fiber backbone.

Your Advantages when Joining Knight Broadband:
• Tool loan program available
• Work cell phone buy in option available
• Continuously growing field with no shortage of work
• Need a vehicle for work? Company sponsored Contractor lease options for qualified individuals.
• You will be contracting with one of the leading Telecommunications contractors in the Southeast U.S.
• You are able to make as much (or as little) as you want to make with unit pay where you can gain by your efficiency
• You continue to control your schedule

• New to the Trade is OK
• Experienced Cable Technicians encouraged to apply
• Experience in CATV is in high demand, but not required

Requirements to work as a Contract Cable Installer:
• A valid driver's license
• Must own a Truck - Van - or SUV (Vehicle must be free of physical damage, dependable working order, and painted one color)
• Pass drug test and criminal background check
• Be able to independently manage day-to-day functions as a triple play certified Broadband Technician
Services provided by a Cable Installer Technician Subcontractor:
As a Broadband Technician Subcontractor, you have the knowledge and training to properly install Cable TV, Internet and Phone services. You are familiar with signal strength meters, toners, cable boxes, internet modems, IP phone systems and other components of a telecommunications system.

Specific skills that are required to efficiently provide the subcontractor services:
• Analyze RF levels to determine if there are issues with a customer's services and repair any issue identified
• Close out all jobs with proper codes
• Ability to independently stay on top of new technology in the field
• When necessary, establish connections from tap to customer equipment
• Verify that all services listed on a work order are functioning properly
• Demonstrate the use of installed equipment to the customer
As a Cable Installer Technician Subcontractor, you will need to be able to engage in certain physical activities, including:
• Lifting up to 80 lbs at a full range of motion
• Hand digging a trench for a bury drop
• Ability to climb a ladder
• Ability to deal with heights and confined spaces like an attic
• Ability to work outdoors in the elements
• Subcontractors are expected to utilize proper safety equipment at all times
Work is bid style for scheduling.
5644505